WASHINGTON, DC – Six Tudor "roses" burst onto the stage with such fire and ferocity that the audience cheered. From the opening number, the cast of queens keeps the audience spellbound. Backed by a sizzling three-piece band, Henry VIII's ex-wives seductively invite us to respond to their cries to the crowd as they tell the stories of their marital experiences – divorced, beheaded, deceased, divorced, decapitated, Survived. It is an original mnemonic learned by British schoolchildren to recall the fate of the six wives.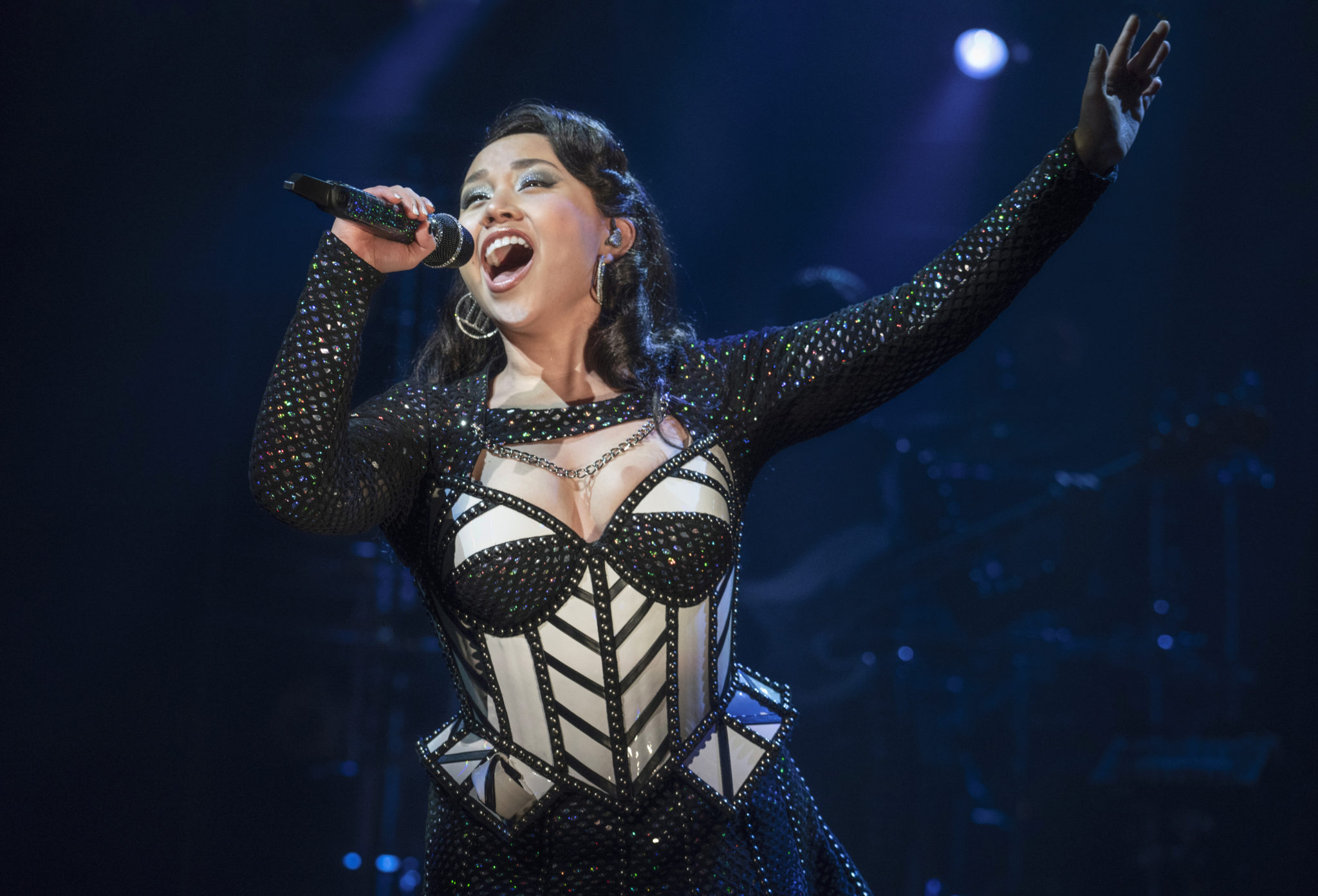 It seems like a leap forward to take this device and turn it into a pop slash hip-hop slash rap musical, but it is what it is and as such it becomes the vehicle for empowering people. women. Based on their individual experiences, they regale us with the cruelties and caprices of a notorious king. But, as we all know, recovery is a bitch. Suffice it to say, right from the start, the audience is having a blast…and what a fun this crazy, amazing show is!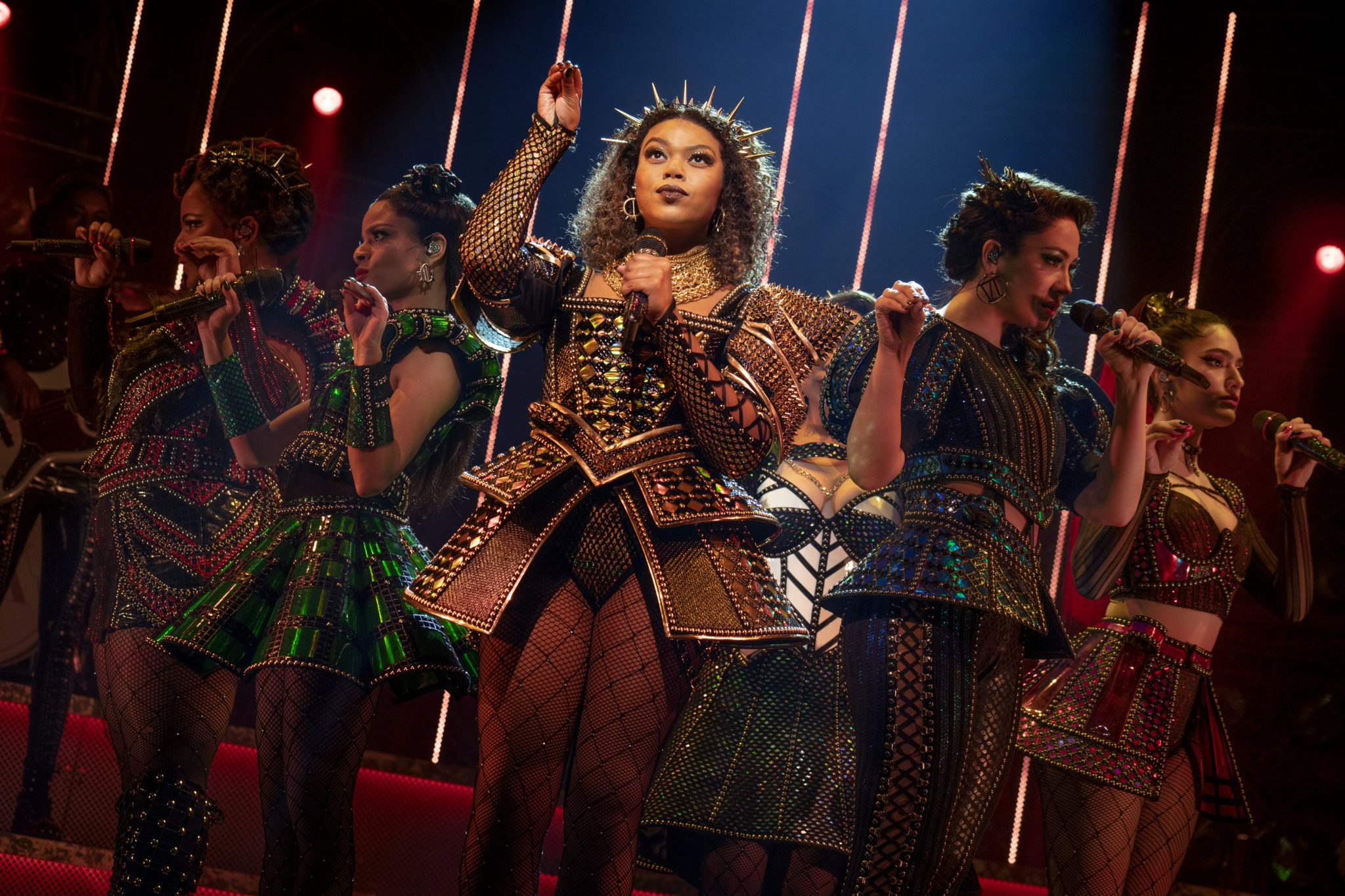 Here is what I did not expect. SIX Musical comedy is a pop concert – a flashy, splashy, glam and glitzy rap concert featuring nine memorable numbers that swing between wives' tales of what they suffered under the king's edicts. Presented as a contest for the public to offer a final vote on which ladies suffered the worst injustices and penultimate punishments, they each plead their case in a mix of clever jargon and Valley Girl slang. It's "herstory" versus "his-story" and now is their chance to rise from the grave with royal vengeance to weigh. Breaking the fourth wall to please the public, the Queens settle scores with song and dance to earn our vote. As these divas say, they have "the riffs to ruffle your hair."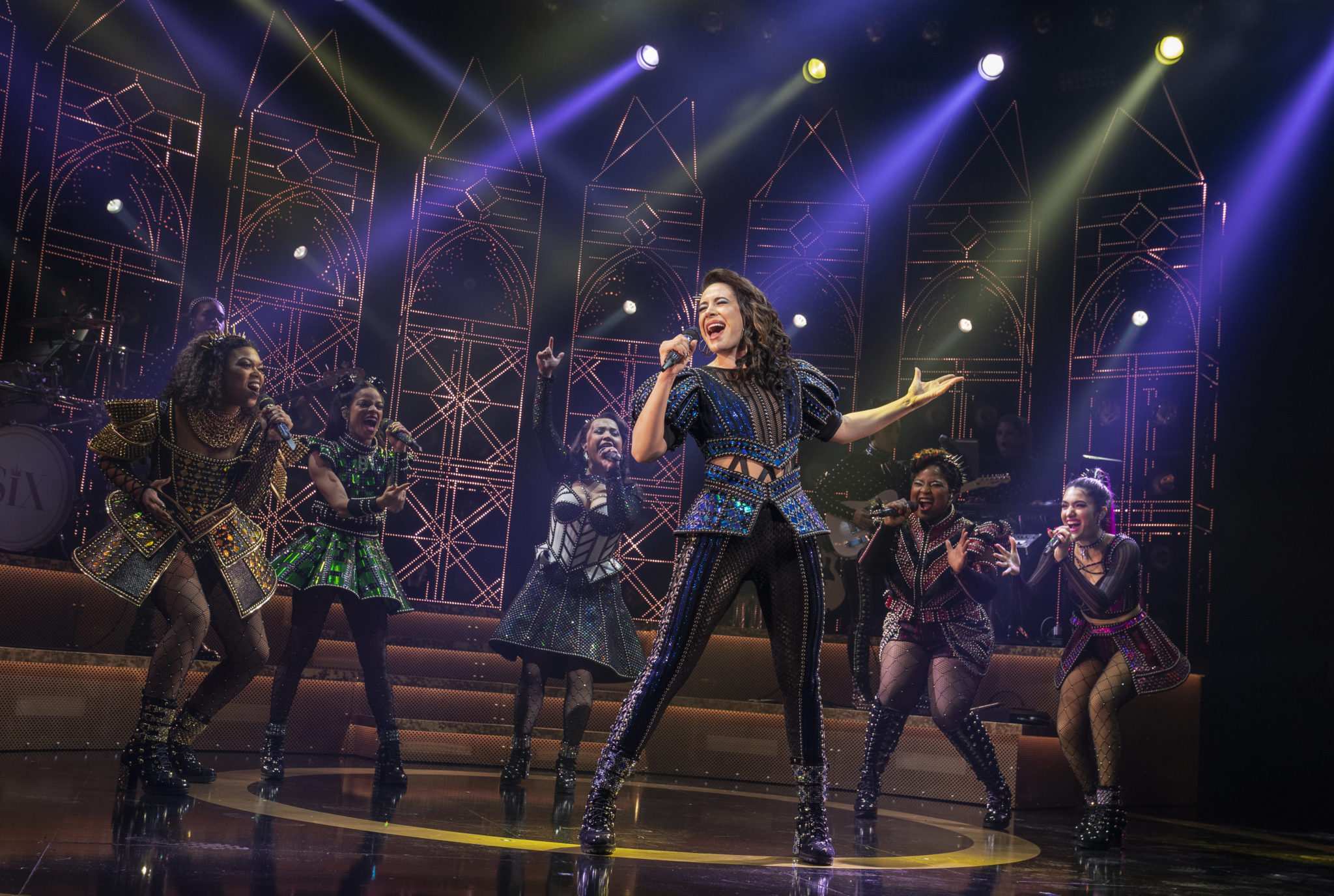 In sequential order we hear Catherine of Aragon (Khaila Wilcoxon) which channels Beyoncé and Shakira in "No Way" to Anne Boleyn (storm lever) whose inspiration is Lily Allen and Avril Lavigne in "Don't Lose Ur Head" to Jane Seymour (Jasmine Forsberg) in "Heart of Stone" which draws inspiration from Adele and Sia to rap/sing her story, to fourth wife Anna of Cleves (Olivia Donaldson) in "Get Down" whose "Queenspirations" are Nicki Minaj and Rihanna to Katherine Howard (Didi Romero) with "All You Wanna Do" which nails a combination of Ariana Grande and Britney Spears, and finally, survivor Catherine Parr (Gabriela Carrillo) with the ballad that kills "I Don't Need Your Love" and whose avatars are Alicia Keys and Emeli Sandé.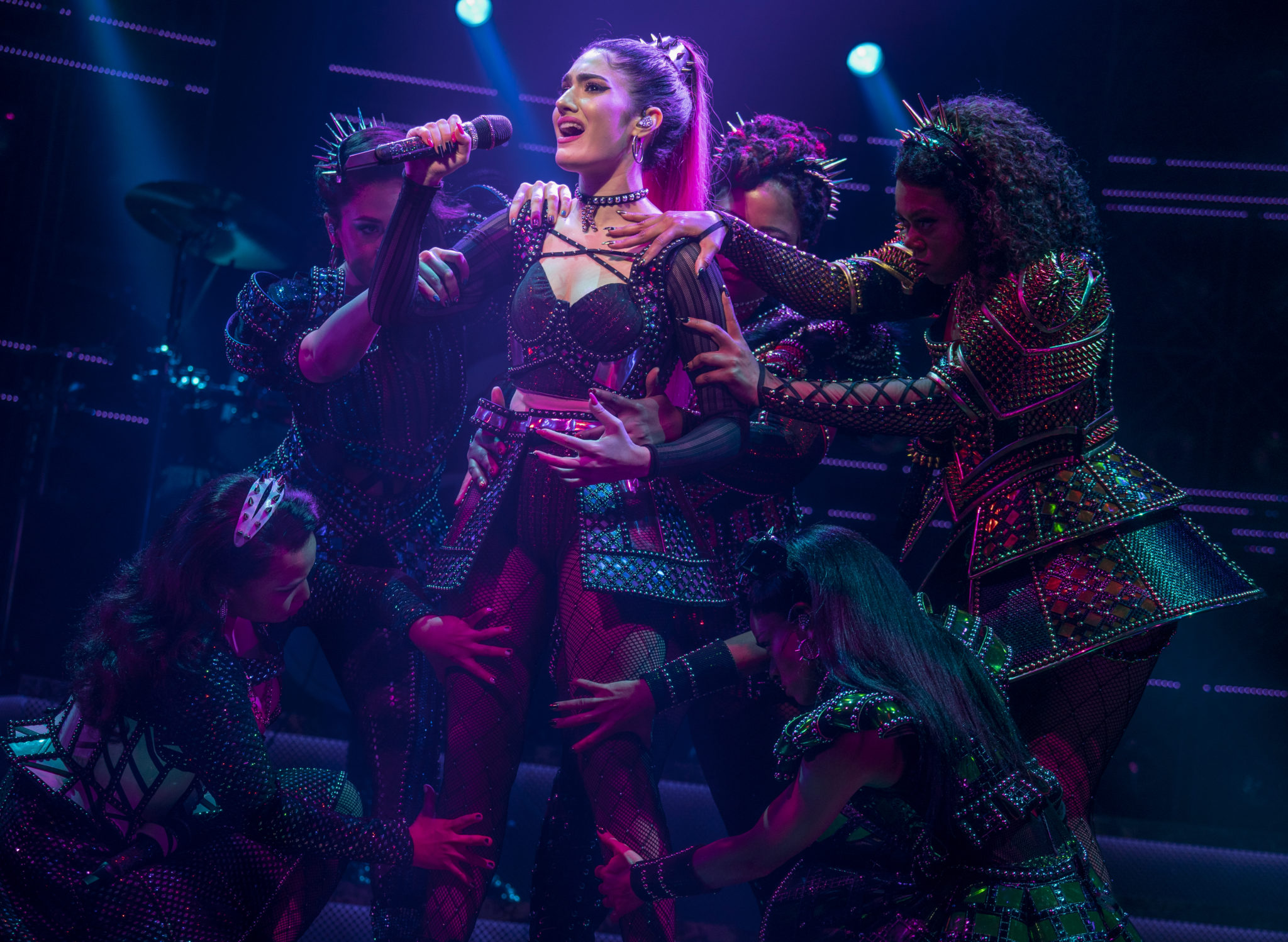 With book, music and lyrics by Tony Marlow and Lucy Moss and directed by Lucy Moss, SIX won a total of 23 awards, including the Tony Award for Best Original Score (Music and Lyrics) and the Outer Critics Circle Award for Best Musical and the show's album reached stratospheric streaming heights over the course of of his first month.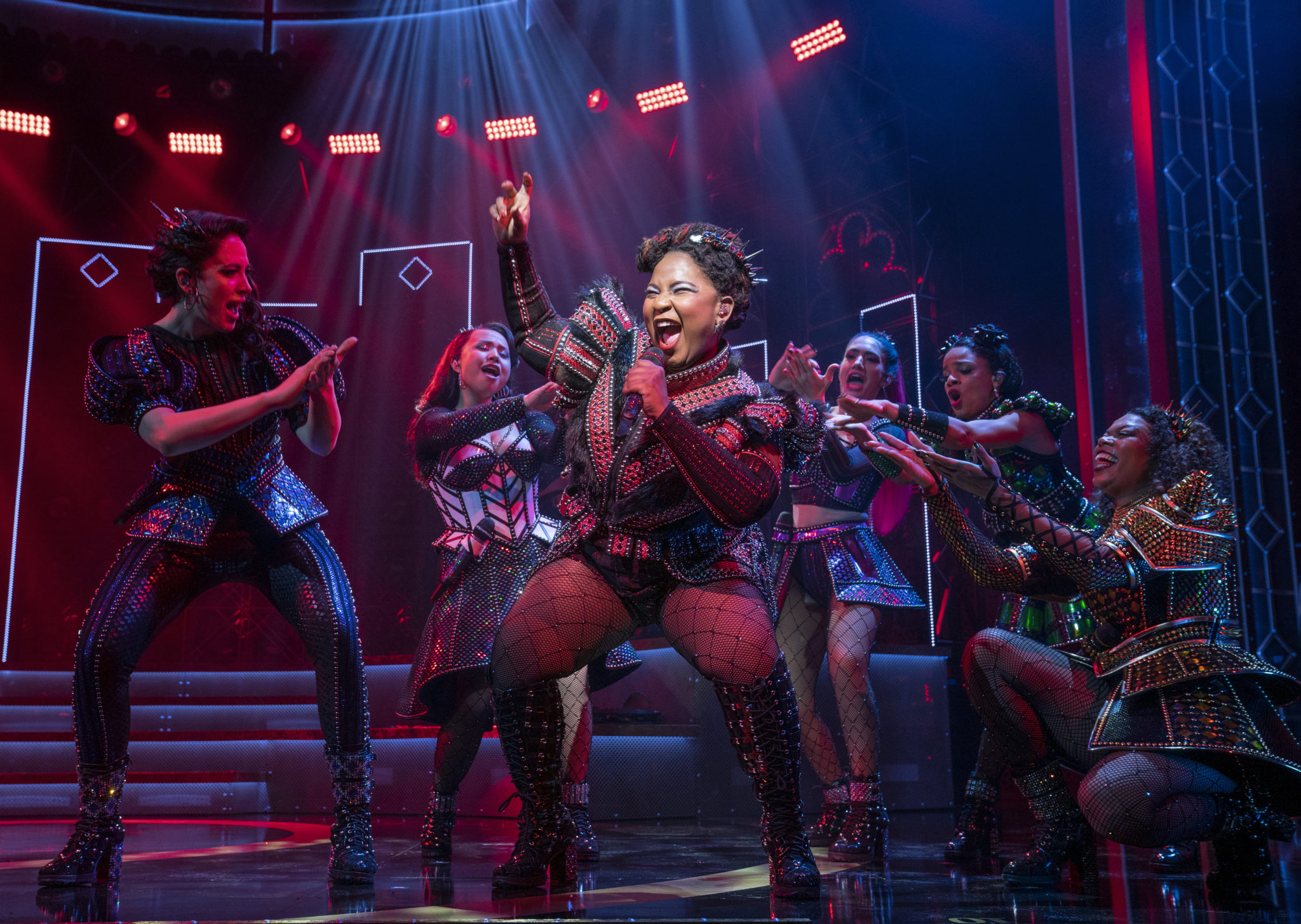 Originally performed in England by the Cambridge Musical Theater Society, the costumes are sensational, the lighting is laser-sharp and the band on stage is on point. And while I thought I'd heard shades of Madonna in the character of Catherine of Aragon and Lizzo in Donaldson's portrayal of Anne of Cleves, you'll no doubt detect the vocal styles of some of your favorite pop stars. .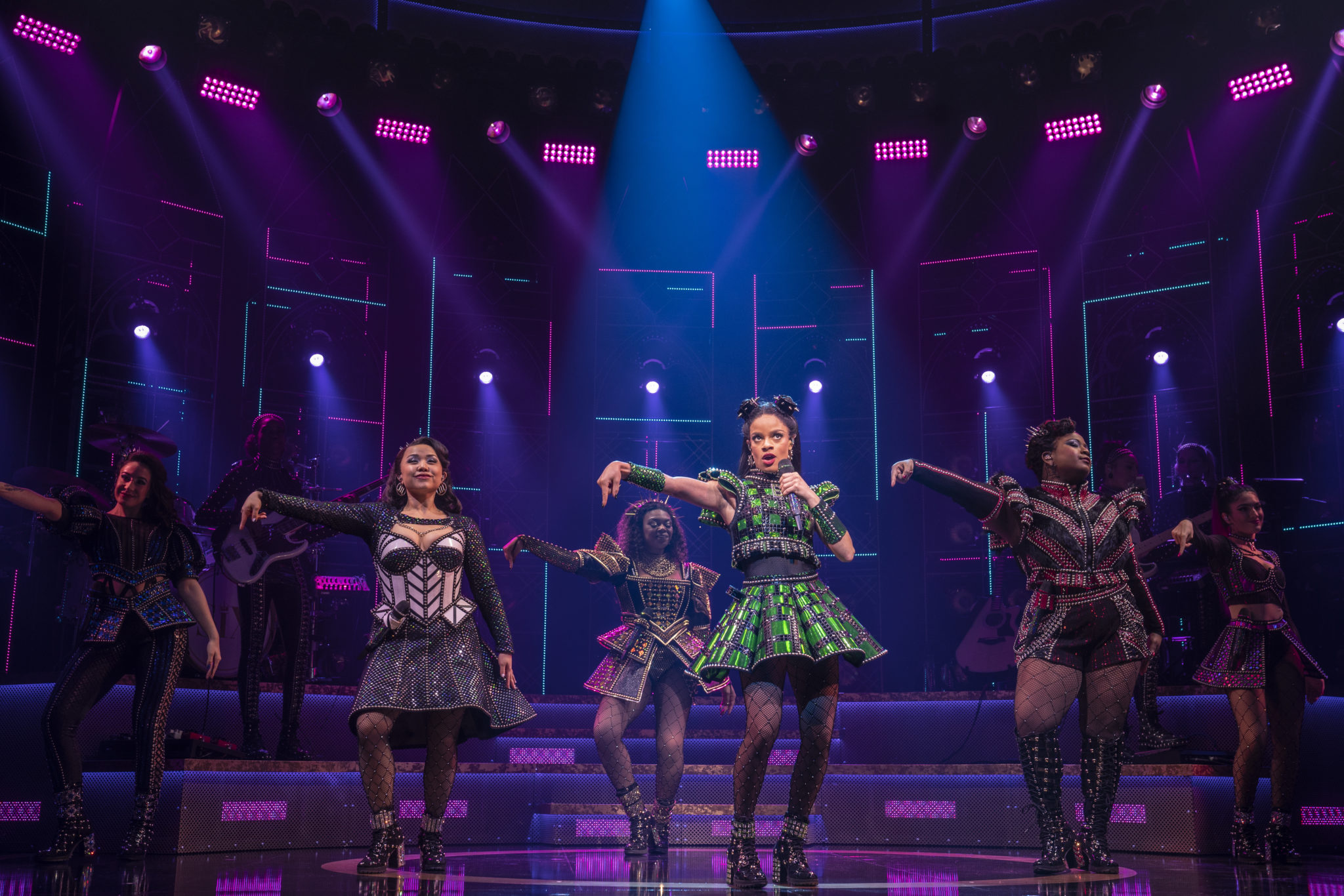 Choreography of Carrie-Anne IngrouilleScenography by Emma BaileyCostume design by Gabriella SladeLighting design by Tim DeilingSound design by Gatehouse Paul and orchestrations by Tom Curran.
Highly recommended!!!
Until September 4e at DC National Theater1321 Pennsylvania Avenue, NW Washington, DC 20004. For tickets and information, visit www.TheNationalDC.com or call the box office at 202-628-6161.
For more reviews of local theaters, check out the Zebra Theater Page.


Post views:
0