On Friday, September 9, Mike Campbell and The Dirty Knobs rocked The Paramount in Huntington, Long Island. They played for two and a half hours mixing Tom Petty & The Heartbreakers classics with songs from their two albums. Their latest album, External Combustion, which is also the name of this tour, was released in March.
Mike Campbell was the guitarist for Tom Petty and the Heartbreakers for over 50 years. He is responsible for some of the most famous guitar riffs in music history. Campbell co-wrote many of the group's hits, including "Refugee", "Runnin' Down a Dream", "Here Comes My Girl" and "You Got Lucky". He was inducted into the Rock Hall of Fame with the Heartbreakers in 2022.
Campbell started The Dirty Knobs in 2001. The original lineup included guitarist Jason Sinay, bassist Ron Blair and drummer Steve Ferrone. Lance Morrison, Matt Laug and Chris Holt joined when Blair, Ferrone and Sinay dropped out of the band. The band became Campbell's top priority following the death of Tom Petty in 2017. Their debut album, Abandonment without wreckage, came out in 2020. Until then, they were just a live band that played when The Heartbreakers weren't touring.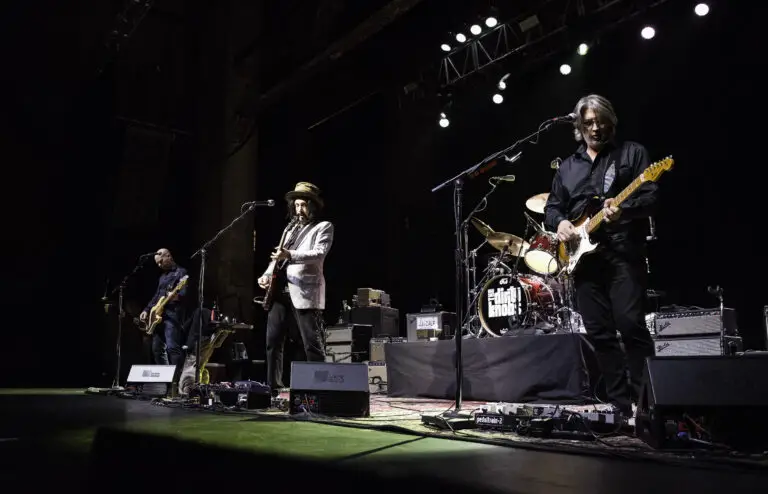 They were on fire Friday night at Paramount. Their set started with "Wicked Mind", the first single from the most recent album. Other featured songs from Wreckless abandonment included "Dirty Job", "In This Lifetime", and "Electric Gypsy". Several times during the set, Campbell launched into complex psychedelic guitar solos. The rest of the band also sounded great backing Campbell on Tom Petty covers like "Even the Losers" and "Runnin' Down a Dream."
Country blues guitarist Alvin Youngblood Hart opened the show Friday night. Bluesman Taj Mahal once said of Hart, "The boy has thunder on his hands." His first album, Big Mama's doorwas released in 1996. Hart received a Grammy Award in 2005 for his contribution to the album Beautiful Dreamer – The Songs of Stephen Foster.
They will play at the Capitol Theater in Port Chester on Friday September 16. Visit their website here for additional tour dates.
set list: Wicked Mind, Lightning Boogie, External Combustion, Even the Losers, State of Mind, Dirty Job, Fuck That Guy, Wreckless, Somewhere in London, I Still Love You, In This Lifetime, Electric Gypsy, Sugar, Southern Accents, Southern Boy , Runnin' Down a Dream